From Fossil Fuels to Local Renewables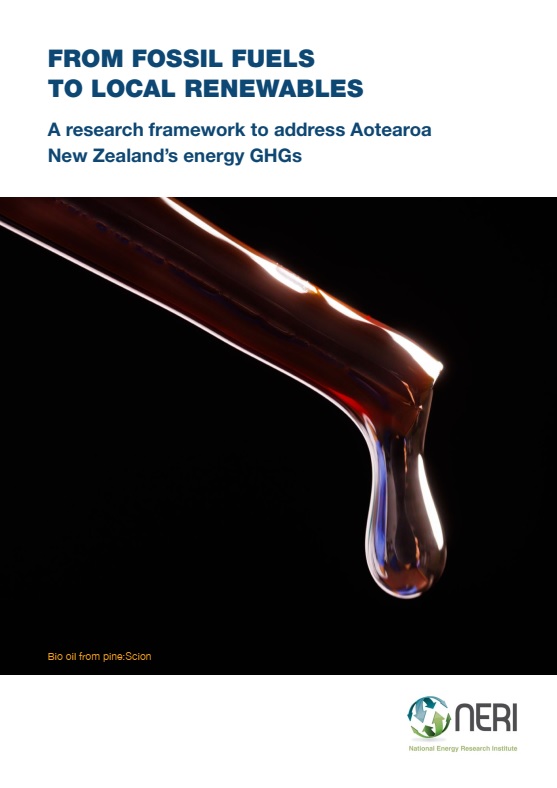 The NZ energy sector emits around two thirds of our non-biogenic GHG emissions, almost exclusively coming from fossil fuels. These supply nearly 70% of our energy.
To reach Net-Zero we need to shift to local renewable fuels and otherwise cut the demand for fossil fuels. Much of this is underway but there remain a set of issues that are significantly uncertain and otherwise intractable. NERI has published a framework for the research required to address these issues.
Medium Term Applied R&D
This shift will require dramatic changes to parts of our energy sector, bringing further uncertainty, costs, and disruption.
They will create economic, social, and environmental challenges, but opportunities will also emerge. Māori will face their own unique problems and opportunities.
NZ will require investment in medium-term applied research to help understand the challenges and opportunities, and to derisk the options we face.
To assist this, we have developed a framework for the uniquely NZ applied research required, and the high-level priorities for investment.
Because we are addressing major medium-term issues, the focus is on our best assessments of what will be the remaining unresolved drivers of energy GHGs by the 2030s.
The Target Areas
The main sectors using fossil fuel in NZ are Transport (54% of energy fossil fuel use), Industry (22%) and Electricity (10%). Even within those, significant areas will be addressed under business as usual. Short haul transport converting to EVs is the most obvious example.
Looking beyond these, we have identified the following key themes:
Develop the supply of clean fuels (electricity and biofuels) to meet the anticipated increases in demand;
Clarify the fuel options for long-haul land transport and support their implementation;
Reduce the demand for long-haul transport (land, air and marine);
Develop clean/low energy industries;
Address the major NZ-wide impacts from these changes; and
Empower te ao Māori to contribute to these challenges and opportunities.